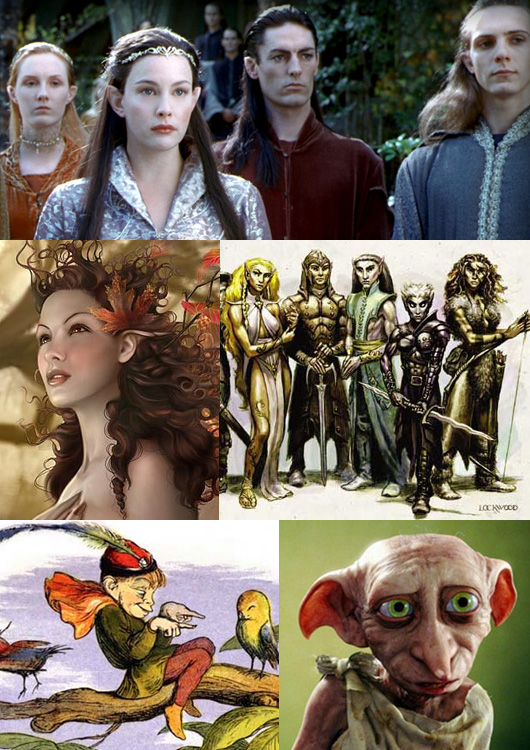 Elves are a race of pointy-eared humanoids endowed with magical powers.
They come in many varieties and versions, ranging from small fairy-like woodland spirits to a tall and proud race of semi-divine beings. The latter kind of elves are traditionally antagonous to dwarves, and can be seperated into various subgroups or cultures including High elves, Wood elves and Dark elves. Christmas elves are the little green-garbed helpers of Santa.
Ad blocker interference detected!
Wikia is a free-to-use site that makes money from advertising. We have a modified experience for viewers using ad blockers

Wikia is not accessible if you've made further modifications. Remove the custom ad blocker rule(s) and the page will load as expected.